The following content displays a map of the jobs location - Wandsworth, London
Children's Social Workers and Senior Social Workers (Brief Intervention Service)
Job Reference randw/TP/17401/5364
Contract Type:
Permanent – Full Time (36 hours)
Salary:
Up to £47,082 per annum (subject to experience) plus a £5,000 welcome bonus & retention payment of £1,000 will be made every 2 years (pro rata for part time staff).
Location (Please use London or Greater London):
Wandsworth, London
Job Category:
Social work: Children - Qualified
Directorate:
Children's Services
Business Area:
CSD - Children's Specialist Services
The role
Do you want to join an organisation committed to outstanding practice and relationship-based social work practice?
Are you passionate about making a difference to children's lives?
Do you see yourself delivering ethical based interventions which respect and promote the rights of children, young people and their parents & carers?
If this is the practice system you want to work in, Wandsworth's Brief Intervention Service is where you need to be and we have the perfect role for you!
Our Brief Intervention Service are looking to recruit Social Workers and Senior Social Workers to join our Service to work with children, young people and their families to create positive change in their lives.
Our vision
Our values inspire our Outstanding Practice Framework, which creates the context for our social workers to build relationships with families that bring about change to support children to live at home wherever possible.  Coupled with our implementation of Family Safeguarding we believe we have the best practice conditions we've ever have to achieve the best possible outcomes for children and families in Wandsworth. 
Our culture has been recognised by Ofsted in January 2023, they highlighted "the healthy culture that has been created in the organisation places children at the centre of its ethos and approach. This is alongside the whole organisation embracing a 'support and challenge' model. These developments ensure that everyone is accountable for children's progress, and their impact is evident at all levels within the service". 'Support, challenge, appreciation and kindness' were seen and heard in every conversation with a range of staff, managers and senior leaders according to our report, and our 'healthy culture' was lauded by inspectors.
We are proud of the difference we are making to support children and families in Wandsworth and have invested in all our staff, our leaders as well as partners to enable us to make our engagement with families and communities in Wandsworth a success. We passionately believe that if we invest in new ways of thinking and working, you will have everything you need to do the job you trained for. We have incredibly sound, solid and strong leadership in Ana Popovici and Nick Pendry, who have an exciting vision that is transforming our approaches to the most vulnerable in society.
About the service
We want to ensure families receive the right service from the right part of Children's Services, be that Early Help, the Brief Intervention Service, or our Adolescent Service.
Where we believe a brief intervention with the child or young person and their family will support change our Brief Intervention Service will provide this help to families.
Social Workers will ensure that families receive the right support with minimal disruption, meaning they do not have to move from one part of the service to another
Social Workers will continue to carry out Child and Family Assessments, children and young people will still be seen as children in need or children in need of protection supported through Child in Need or Child Protection Plans
We will always share our concerns with families. We will always ask families what they would like to happen
We will have regular network meetings to share how we feel the family is progressing
Our Interventions and assessments will start from the ­ first contact with families.
We will have Family Meetings to bring together families' networks and harness the strengths within these networks
We will utilise our specialist practitioners to plan our work with families. We will work with families for up to 6 months
To support you in creating change for families the Service has a range of specialist workers which include: a Domestic Abuse Specialist Social Worker, a Housing Specialist, a SEN Social Worker, a Substance Misuse Worker and a NRPF Social Worker, a Systemic Social Worker, Practice Specialist Social Worker & Family Therapist.
About you
We are looking for creative social workers for our children and families who wish to support families hope, self-esteem and potential; and to practice in a way that is respectful and ethical, privileging each families right to make the best possible decisions for their children.
We look for people with a 'can do' attitude, who are creative and champions for our children and families to achieve the best possible outcomes, as our children deserve the best.
You will need a relevant social work qualification and Social Work England membership, along with the experience of working across voluntary and statutory agencies. An excellent communicator, collaborator who is compassionate and understand the needs of children and young people. You will also have applied knowledge of relevant legislation and guidance.
All Social Worker applicants need to complete their ASYE Year to be eligible for these posts.  Wandsworth council runs a separate program for newly qualified Social Workers.
All our social workers:
Are part of a small team of only five social workers with manageable caseloads
Have business support for your team who work in collaboration with you
Are part of various working groups within the service and across the partnerships to champion areas of best practice and influence positive outcomes for children and families.
We have an excellent training offer for Social Workers ranging from Systemic Training, Motivational Interviewing, Trauma Informed Practice and various other reflective spaces to promote best practice.
Access to great transport links
Benefits
In return for your skills, knowledge and experience, we can offer you a salary up to £47,082 per annum (subject to experience).
We can also offer you:
£5,000 welcome bonus (Paid in two instalments The first £2,500 after 6 months on successful completion of your probation period and the second £2,500 after 12 months of employment)
£1,000 retention bonus (every 2 years' service)
Payment of Social Work England registration fee
Performance related salary progression scheme
32 days annual leave plus bank holidays (40 paid days in total)
Regular reflective supervision and peer group supervision
Tailored Personal Development Plans​
Amazing training opportunities​ – including systemic supervision and motivational interviewing training
Relocation package for experienced social workers moving to London
We recognise the importance of a good balance between work and home life so we do everything we can to accommodate flexible working including, working from home, compressed or term time only, job shares and other arrangements. Please just let us know in your application or at any stage throughout the process (and beyond) if these are options you'd like to explore. We also offer a generous holiday allowance of 40 paid days (pro rata) including bank holidays and a wide range of learning and development opportunities.
In addition, we offer a comprehensive range of staff benefits such as membership of the Local Government pension scheme, childcare vouchers, new technology scheme, interest-free loans on annual travel cards, discounts with many leisure activities, restaurants, shops, and other establishments. You will also be availed of all training available to the service.
Equality Statement
Richmond and Wandsworth Councils are committed to making our recruitment practices as inclusive as possible for everyone. We are committed to promoting equality and diversity and developing a culture that values differences, recognising that employees from a variety of backgrounds bring important and positive contributions to the Councils and can improve the way we deliver services. We are proud to be a Disability Confident employer.
Important Information
This post is exempted under the Rehabilitation of Offenders Act 1974 and as such appointment to this post will be conditional upon the receipt of a satisfactory response to a check of police records via Disclosure and Barring Service (DBS). The Disclosure and Barring Service (DBS) helps employers make safer recruitment decisions and prevent unsuitable people from working with vulnerable groups, including children. It replaces the Criminal Records Bureau (CRB) and Independent Safeguarding Authority (ISA).
How to apply?
When you apply, you will be asked to upload your most recent CV and complete a couple of short application questionnaires.
For an informal discussion about the role please contact either Veronica Leigh, Service Manager at Veronica.leigh@richmondandwandsworth.gov.uk  or Iain Low, Head of Service at Iain.low@richmondandwandsworth.gov.uk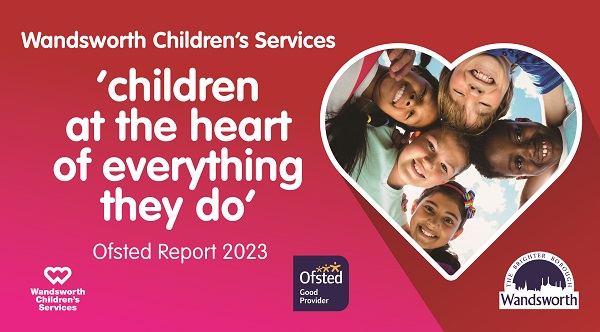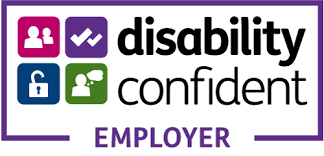 Attached documents: